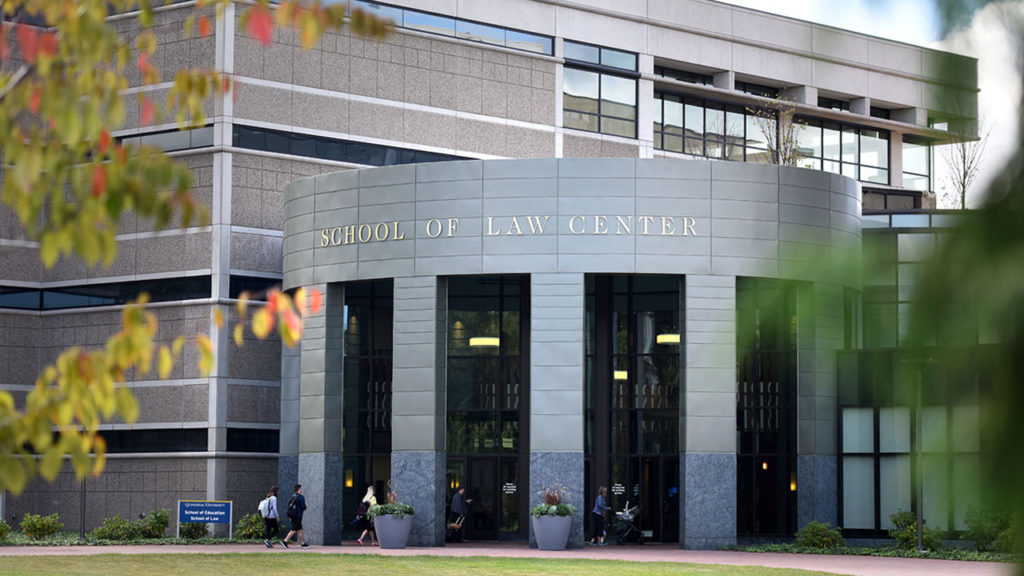 The Quinnipiac University School of Law's Center on Dispute Resolution will host the Quinnipiac-Yale Dispute Resolution Workshop, "A Survey of Beliefs and Priorities About Access to Justice in Family Law: The Search for a Multidisciplinary Perspective," on Thursday, Dec. 1, from 4:30-6 p.m.
The workshop, which will feature speakers Peter Salem and Michael Saini, will take place in MNH Room 105 on the North Haven Campus. It is free and open to the public.
"We are pleased to present an international duo of family dispute resolution experts presenting a multinational survey that speaks directly to how we resolve family conflicts, especially those involving minor children, here in Connecticut," said Charles Pillsbury, distinguished practitioner in residence, dispute resolution, at Quinnipiac.
Salem has served as executive director of the Association of Family and Conciliation Courts in Madison, Wisconsin since 2002, and was associate director from 1994-2002. He taught mediation at Marquette University Law School for 10 years and served as mediator and director of Mediation and Family Court Services in Rock County, Wisconsin. Salem is a former president of the Wisconsin Association of Mediators and is co-editor of, "Divorce Mediation: Models, Techniques and Applications." He has provided training and technical assistance to family court service agencies throughout the United States since 1990.
Saini is an associate professor at the Factor-Inwentash Faculty of Social Work at the University of Toronto and holds the endowed Factor-Inwentash Chair of Law and Social Work. He is the co-director of the Combined J.D. and M.S.W. program with the Faculty of Law at the University of Toronto and the course director of the 40-hour Foundations to Custody Evaluations with the Continuing Education Program at the University of Toronto. For the past 16 years, he has been conducting custody evaluations and assisting children's counsel for the Office of the Children's Lawyer, Ministry of the Attorney General in Ontario.
The vision of Quinnipiac's Center on Dispute Resolution is to re-imagine law as a healing profession, and its mission is to partner with diverse communities in developing creative and compassionate approaches to resolving conflict.
The center's founding director Jennifer Gerarda Brown is now dean of the School of Law. Quinnipiac Law School's Dispute Resolution program was ranked 12th in the nation by U.S. News & World Report in its 2017 Best Graduate School rankings.
Refreshments will be served. To register, contact Sue Ann Ney at 203-582-3450.