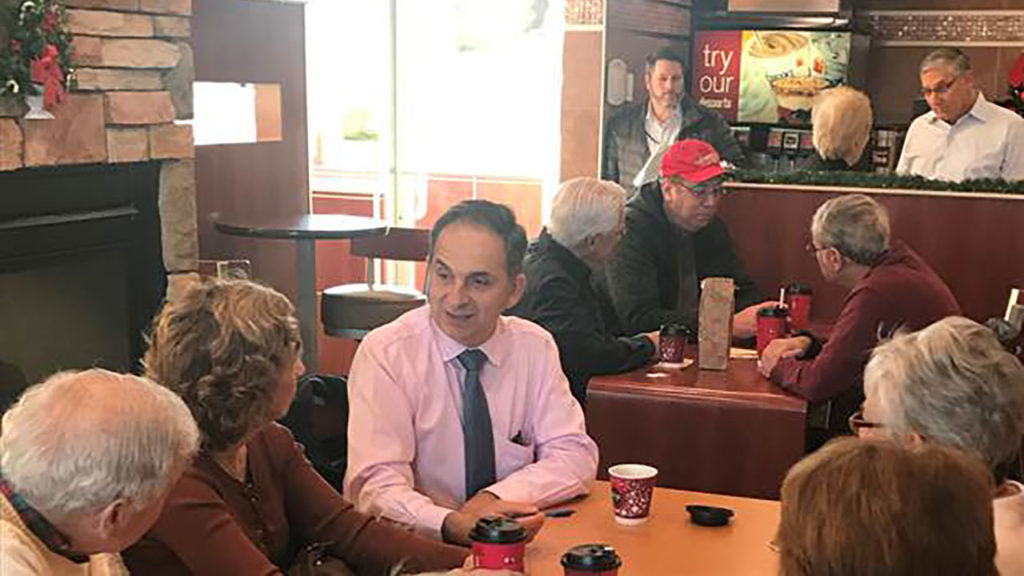 On Friday, December 1, State Rep. Dave Yaccarino (R-87) and State Sen. Len Fasano (R-34) met with North Haven residents at their monthly "Coffee with Your Legislators" event, which is held at McDonald's on Washington Avenue in North Haven.
The legislators offered residents an update on legislative activity, answered their questions about state issues and listened to their concerns about the community.
"Having recently just concluded the 2017 legislative session there was much to discuss. Namely, residents were concerned with the Medicare Savings Program – and rightfully so. I am committed to working on behalf of seniors to resolve these issues. I am thankful that so many residents showed up," Rep. Yaccarino said. "Ensuring that our constituents are informed and receive the latest news from the state Capitol is one of the most important responsibilities that an elected official has. I look forward to serving the people of North Haven during the 2018 legislative session which begins in February."
Coffee with Your Legislators is held on the first Friday of every month from 8:00 – 9:00 a.m. at McDonald's, located at 129 Washington Avenue, North Haven.
Anyone unable to attend but would like to speak with Rep. Yaccarino or Sen. Fasano can reach them by contacting [email protected] or [email protected].