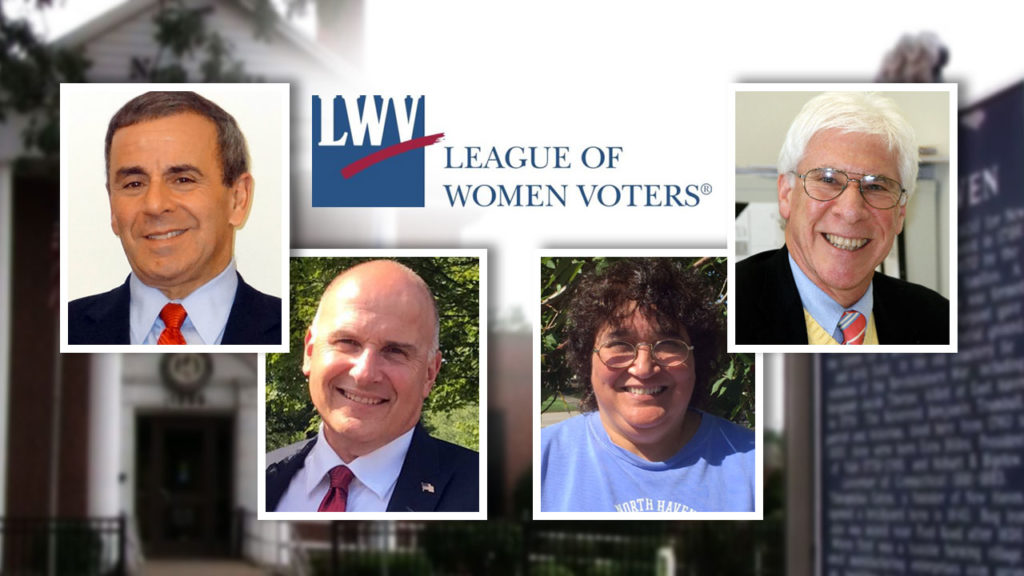 NHTV is airing the October 11, 2017 North Haven North Haven Board of Selectmen debate three times a day, seven days a week until the elections on November 7. The League of Women Voters of Hamden/North Haven sponsored the debate that was moderated by Elona Vaisnys.
Participating in the debate at the Mildred A. Wakeley Community and Recreation Center, 7 Linsley Street, North Haven, were (in alphabetical order) Sally Buemi-D, Michael Freda-R, William Pieper-R, and Alan Sturtz-D. Also invited but unable to participate was candidate Anthony Paul Fronte-Unaffiliated.
The information-rich debate can be watched seven days a week at 3:30 pm, 7:30 pm, and 5:30 am on NHTV2 Government TV (Comcast channel 20 or channel 1084) and Frontier 99. The debate is available online NHTV.com anytime.