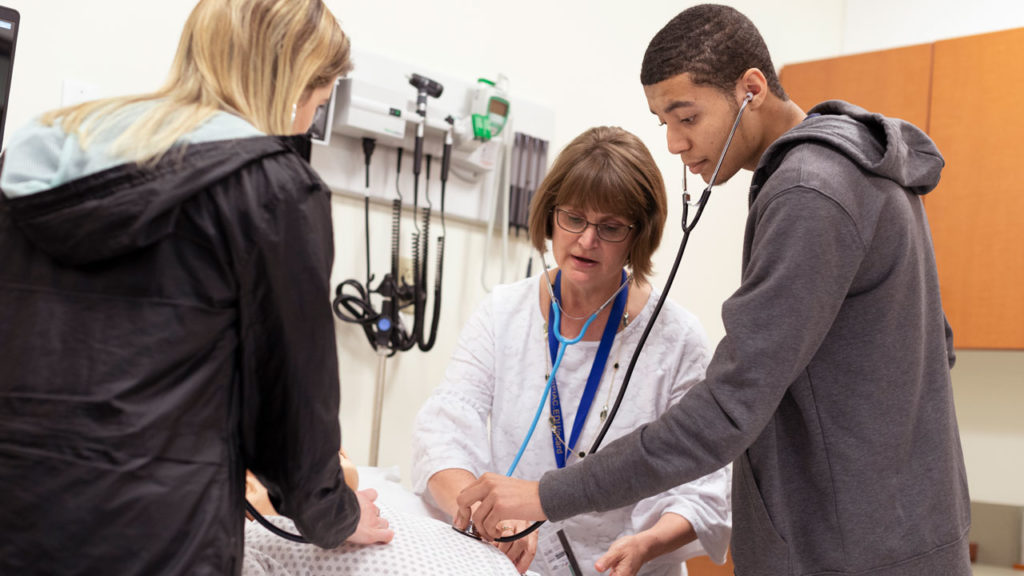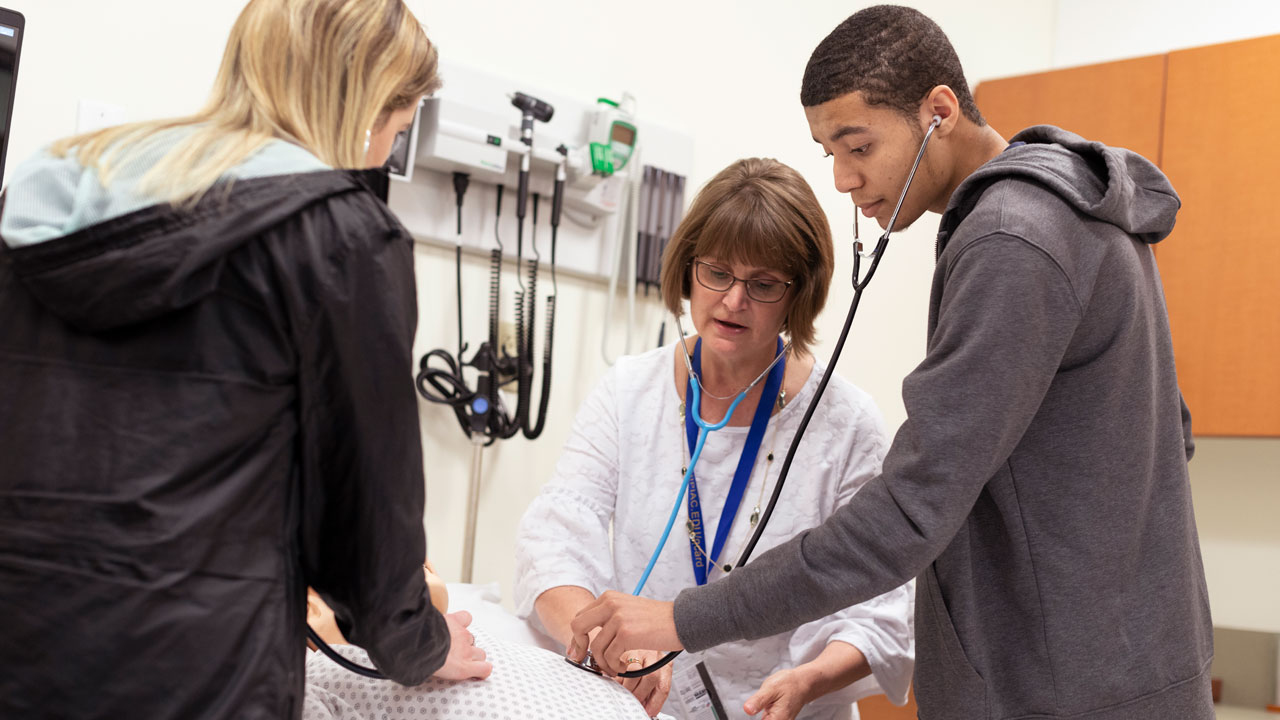 About 50 Students from Hamden and New Haven's Hill Regional Career and Cooperative Arts and Humanities high schools visited Quinnipiac University on Wednesday, May 22, to celebrate the completion of the Netter Health Professions Club.
The club was sponsored by Quinnipiac's Frank H. Netter MD School of Medicine's Health Career Pathways (HCP) program.
Throughout the academic year, Quinnipiac medical students visited the high schools to do case study presentations involving health care and science. The high school students also participated in cooperative anatomy sessions at the school of medicine.
Philippe Labrias, a third-year medical student from Milford, Connecticut, said the outreach program was beneficial to all students involved.
"It was fun to work with high school students who were very excited and interested in medicine or health sciences," he said. "I wish I had this program when I was in high school."
Added Aida Martinez, a third-year medical student from Southern California: "The high school students are super inspiring. They came so well prepared and put so much effort into the program."
On May 22, the younger students participated in a capstone project contest, with Hamden High winning first place for a presentation on the vaccination debate. They also learned about potential health careers before lunch was served.
Kaleo Hubert, a senior from Cooperative Arts and Humanities, hopes to study visual arts in college. He said the program has him interested in learning more about a career as a medical illustrator like Frank H. Netter.
"I feel like the program has given me a deeper understanding of the health professions," Hubert said. "I am interested in pathology, micro-biology, anatomy and the study of diseases."