[box]U.S. Sen. Richard Blumenthal holds his honorary degree as Mark Thompson, executive vice president and provost at Quinnipiac, placed the doctoral hood over him during the commencement ceremony.[/box] U.S. Sen. Richard Blumenthal encouraged members of the Quinnipiac University School of Law Class...
[box]From the desk of Sen. Richard Blumenthal[/box] Dear Friends, Over the past few days, I have toured Connecticut and seen the devastation caused by Hurricane Sandy. I have also witnessed acts of kindness and aid, people coming together to help...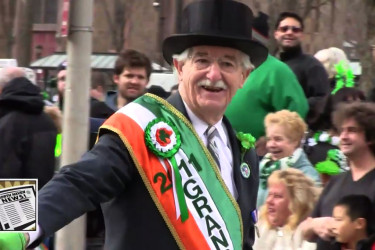 In this episode of North Haven News: Sights and sounds from the 2011 New Haven St. Patrick's Day Parade. Grand Marshal and North Haven resident Walter Nester, Jr. lead the parade, and First Selectman Michael Freda and State Rep. Dave...