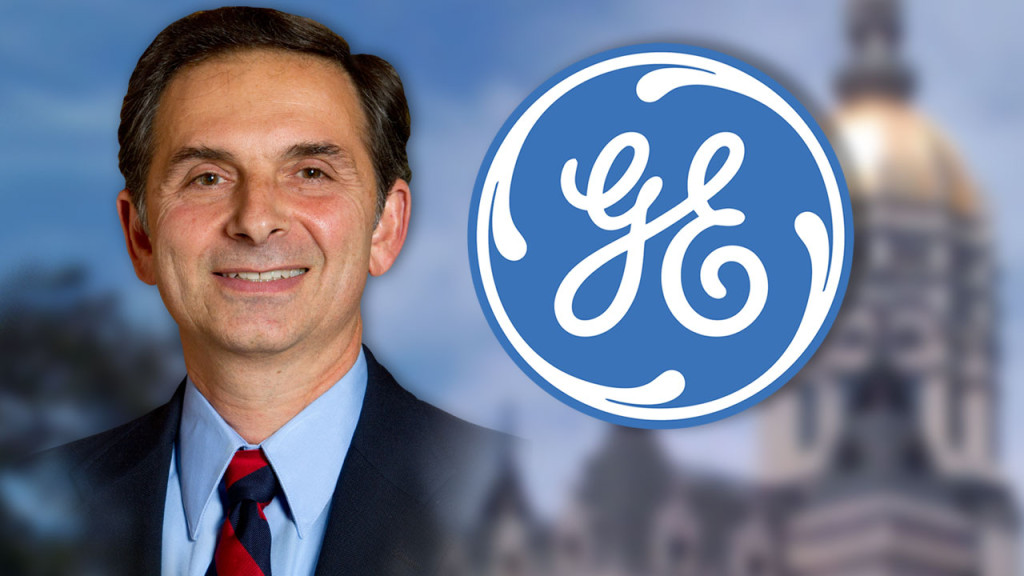 NORTH HAVEN – On Tuesday, January 13, General Electric (GE) announced that they would be moving their Connecticut headquarters to Boston, Massachusetts. Many of you may be asking yourself, why? How did Connecticut let such an industry giant leave our state? The reason is simple. Massachusetts has made necessary changes to their tax code and relationship with businesses while Connecticut has continued to kick the can further down the road.
The state formerly known as "Taxachusetts" now has a significantly lower state income and corporate tax than Connecticut, and has even become an appealing destination for biotech, internet, and other businesses like GE. As the old adage goes, nothing comes easily but Massachusetts is reaping the benefit of those difficult choices while the Democratic majority in Hartford, reluctant to lower corporate and personal income taxes for the last five years, has been seemingly oblivious to the serious nature of our state's financial crisis.
The Democrats have drawn all the water from the well by repeatedly choosing to raise corporate taxes, personal income taxes and even sales tax. They continue to seek patchwork short-term taxing solutions to avoid facing the underlying spending crisis, which harms job growth, especially for the lower to middle classes.
Year after year we hear about businesses packing up and leaving our state. What's worse is that year after year Democrats are re-elected and their majority is maintained – leaving the people and businesses of Connecticut in the same predicament: overtaxed and struggling to succeed. Collectively, we need to wake up and realize that we must make honest and painful changes to our tax code, our long-term pension system and our excessive government spending habits. I believe that Connecticut can once again become an innovative leader in technology-based industries and thrive with high paying jobs, but it will require tough choices, political courage, and a bipartisan initiative to achieve the most good for the most people.
I want to bring back the Connecticut that was a great place to live, work, raise our families and retire. This will only happen with honesty, hard work and a bipartisan effort. I'm saddened by this move; we are losing millions of tax dollars, but most of all we are losing a good neighbor, jobs and more Connecticut residents.