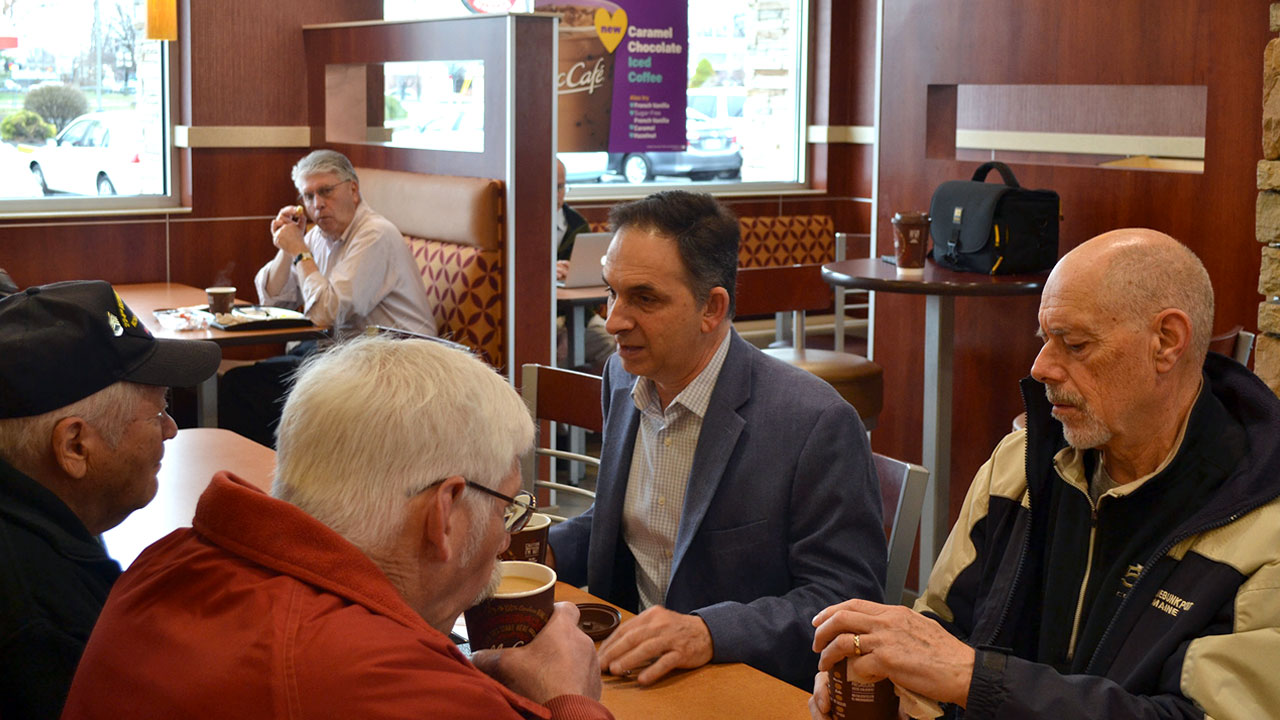 Rep. Dave Yaccarino recently discussed with constituents issues facing Connecticut like taxes, budget deficits and cuts to the most vulnerable population – seniors, as well as residents with intellectual and developmental disabilities.
Kristen Hartnett, a board-certified forensic anthropologist at the state Office of the Chief Medical Examiner, will present the lecture, "50 Ways to Hide (and Uncover!) A Body: Tales from a Forensic Anthropologist," from 1-2 p.m. on Thursday, April 23, in the Clarice L. Buckman Theater at Quinnipiac University.
Adam Sank, one of the most recognized openly gay stand-up comics in the country, will perform at Quinnipiac University on Friday, April 17, at 7 p.m. in the Carl Hansen Student Center dining hall on the Mount Carmel Campus.