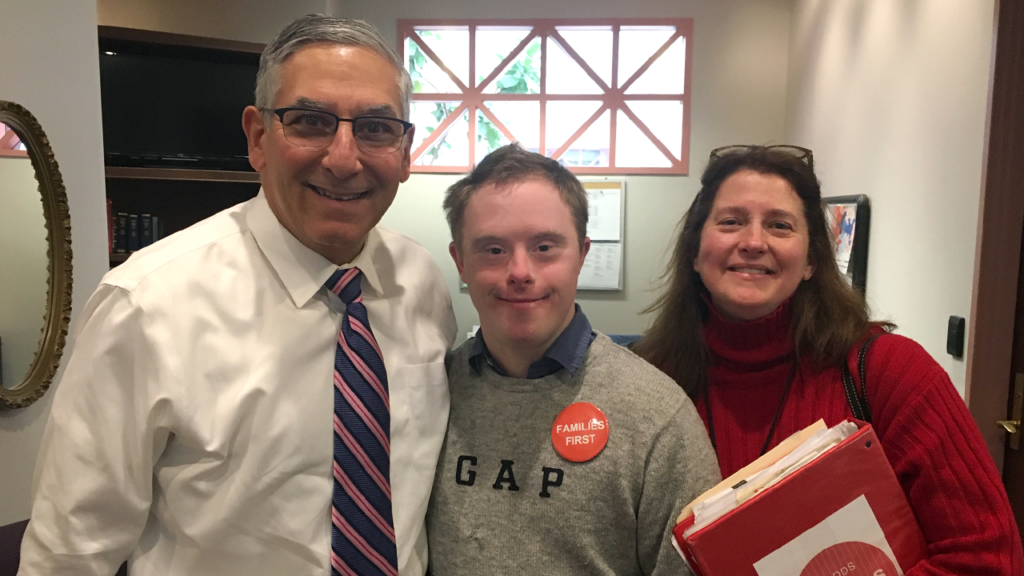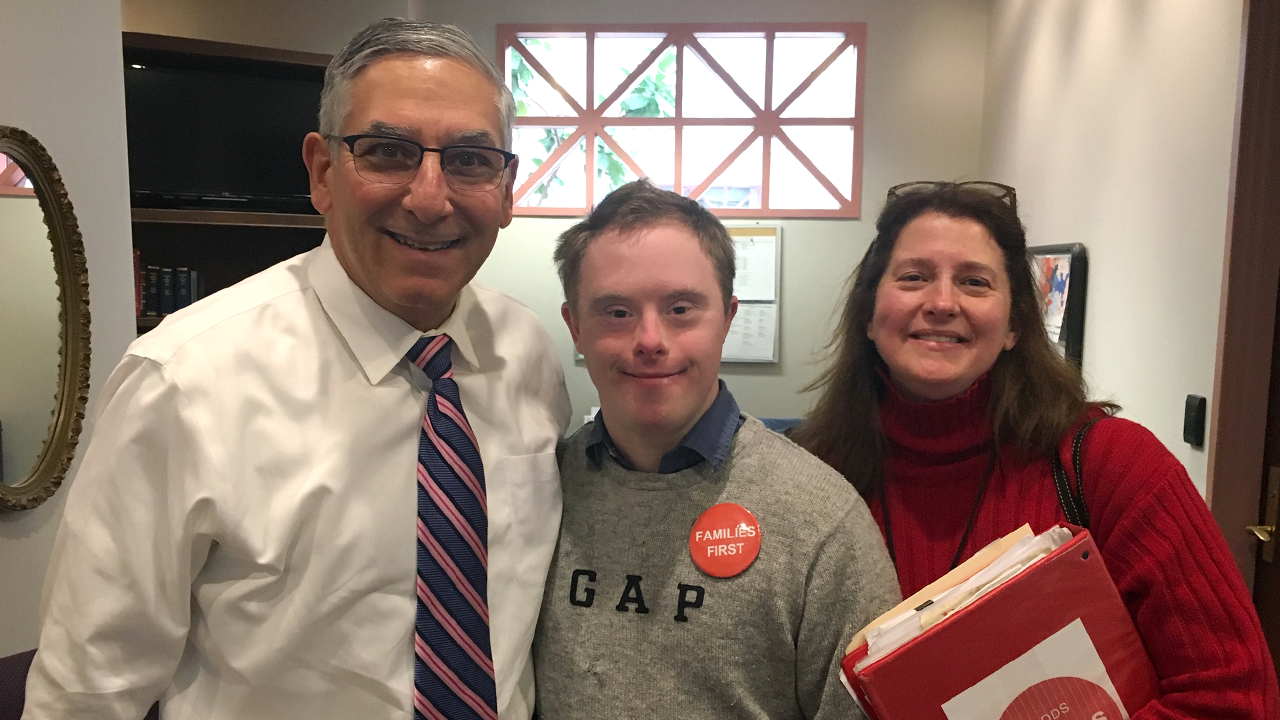 Last week Senator Len Fasano (R-North Haven) joined advocates and families urging lawmakers to support policies that help individuals with intellectual and developmental disabilities (I/DD).
Sen. Fasano met with families at the 6th Annual I/DD Family Hearing Day which took place on Monday, February 25, 2019. The annual event gives people with intellectual and developmental disabilities and their families the opportunity to speak directly to legislators about the challenges they face.
Sen. Fasano also submitted testimony in support of three legislative proposals aimed at helping those with intellectual and developmental disabilities and supporting the family members who care for them.
"A core function of government is to help the most vulnerable," said Sen. Fasano. "At the Capitol, we have all heard heartbreaking, inspiring and moving testimony from many individuals with disabilities and their families. Every year, we strive to listen to these voices, and determine how our state can better meet their needs. I am hopeful that all lawmakers can come together, as we have in the past, to consider the legislative changes these families are advocating for to help them better care for their loved ones."
Sen. Fasano explained in his testimony that he proposed these three bills after listening to input from families and advocates.
"These proposals were shaped by many conversations with I/DD family members who have experienced extreme hardship firsthand. These families and their children are some of the strongest people I have ever had the honor of meeting and working with. I thank the committee for hearing these bills and urge support for these efforts."
The bills Sen. Fasano introduced and submitted testimony in favor of include:
Senate Bill 367 AN ACT ESTABLISHING A TASK FORCE ON THE NEEDS OF PERSONS WITH INTELLECTUAL DISABILITY.
Senate Bill 372 AN ACT CONCERNING THE PROVISION OF RESOURCES TO GUARDIANS OF ADULT CHILDREN WITH INTELLECTUAL DISABILITY.
Senate Bill 393 AN ACT CONCERNING THE DEPARTMENT OF DEVELOPMENTAL SERVICES' LEVEL OF NEED ASSESSMENT.