State Representative Dave Yaccarino (R-87) paid a visit to Clintonville Elementary in North Haven to participate in Read Across America Day.
Robert A. Burt, the Alexander M. Bickel Professor of Law at Yale University, will be the keynote speaker at "What Are the Cures for Conflict in Health Care?" the Ninth John A. Speziale Alternative Dispute Resolution Symposium, which will take place from 8 a.m. to 3 p.m. on Friday, March 27.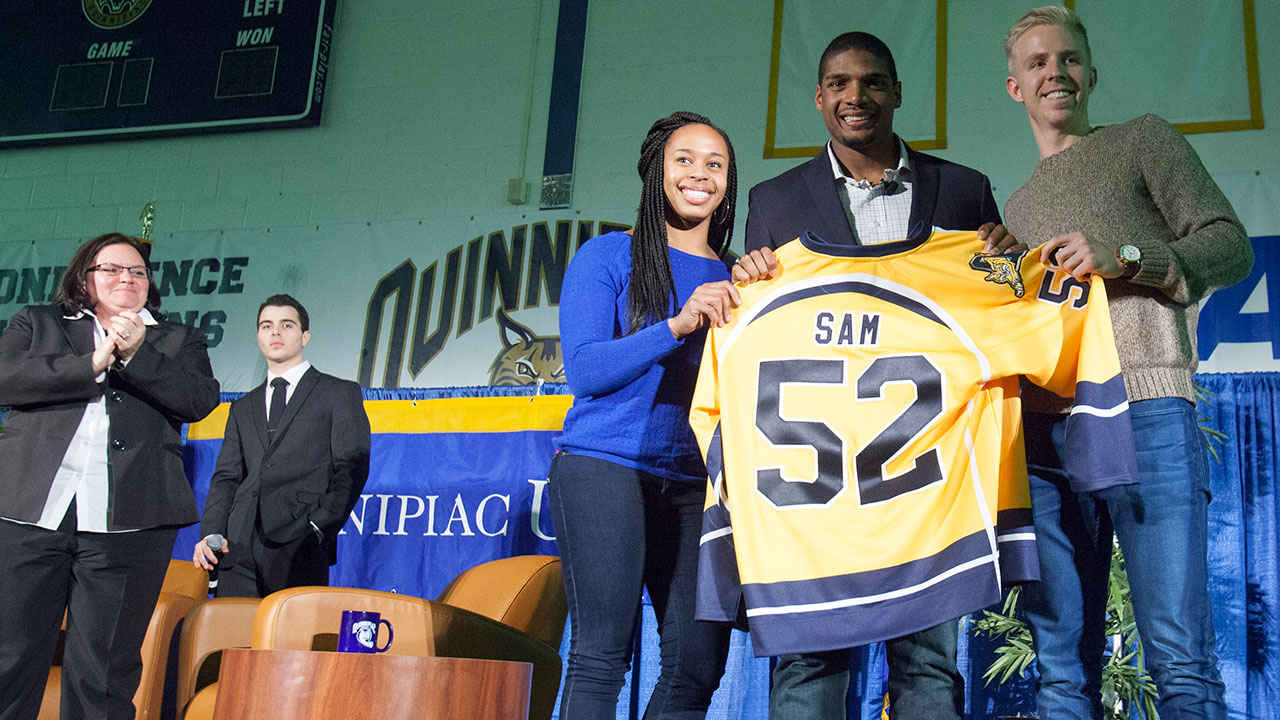 Michael Sam, the first openly gay player to be drafted by the NFL, spoke before about 1,900 Quinnipiac University students on March 3 at Burt Kahn Court on the Mount Carmel Campus.