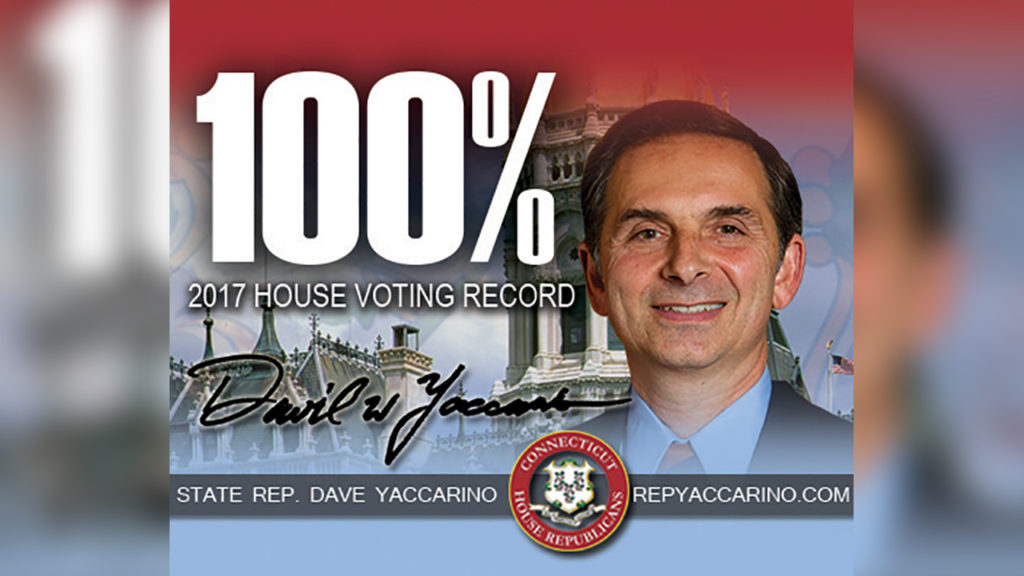 Representative Dave Yaccarino (R-87) earned a 100 percent voting record for the 2017 legislative session according to recently release data from the House Clerk's office. There were 417 votes cast during the 2017 regular session and special session. Rep. Yaccarino received a 100 perfect voting record for the seven years that he has served in the House of Representatives.
"I want the people of North Haven to know that I take my role as an elected official very seriously, so much so that I have received a perfect voting record during the 2017 legislative session," said Representative Yaccarino. "It is an honor to represent the 87th District in the state Capitol and as always I am humbled by the opportunity."
Representative Yaccarino currently serves as the top ranking House Republican on the Commerce Committee and is also a member of the Environment Committee and the Finance, Revenue and Bonding Committee.
The next regular legislative session will convene in February 2018. For an overview of important legislation addressed in the 2017 legislative session visit the Office of Legislative Research website: www.cga.ct.gov/olr/Documents/year/MA/2017MA-20170620_Major Acts for 2017.pdf.
Anyone with questions, ideas or concerns about state-related issues can contact Representative Yaccarino's office at [email protected] or 860-240-8700.