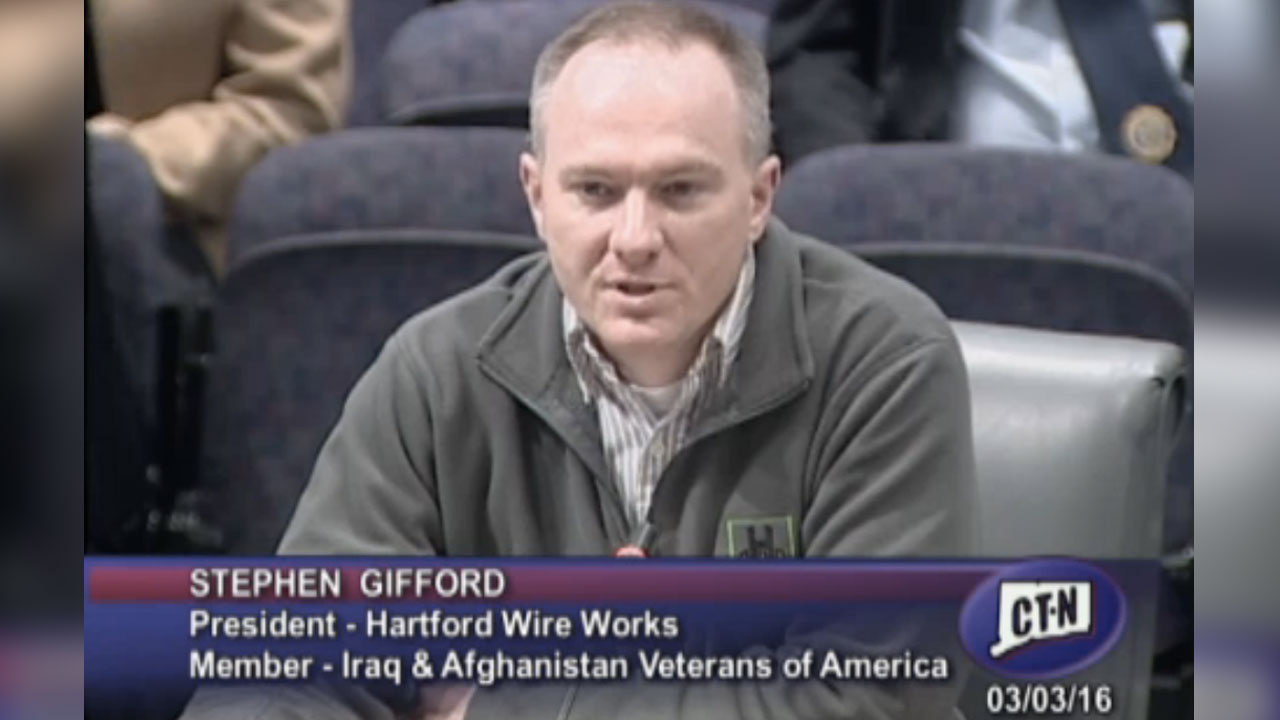 "Veterans have a unique set of skills and experiences that positions us well as entrepreneurs," Gifford said. "We have learned, through training and experience, to push through adversity and overcome unexpected obstacles. These are the people we, as a state, want leading the next generation of Connecticut start-ups and turn-arounds."
The legislation, which is sponsored by the Senate Democratic Leadership, would give small veteran-owned businesses favorable treatment in state contracting.
Gifford, who served in Iraq as a tank officer, cited his own combat experience's application to entrepreneurship. "I know that no matter what difficult challenges I might face as a business owner, it will still not be the 'hardest thing I've ever done.'"
A full video of the testimony can be found here, and a transcript can be downloaded here.
Gifford has previously announced that he is exploring a challenge to Dave Yaccarino or Len Fasano.
For additional information, call 860-986-2529.