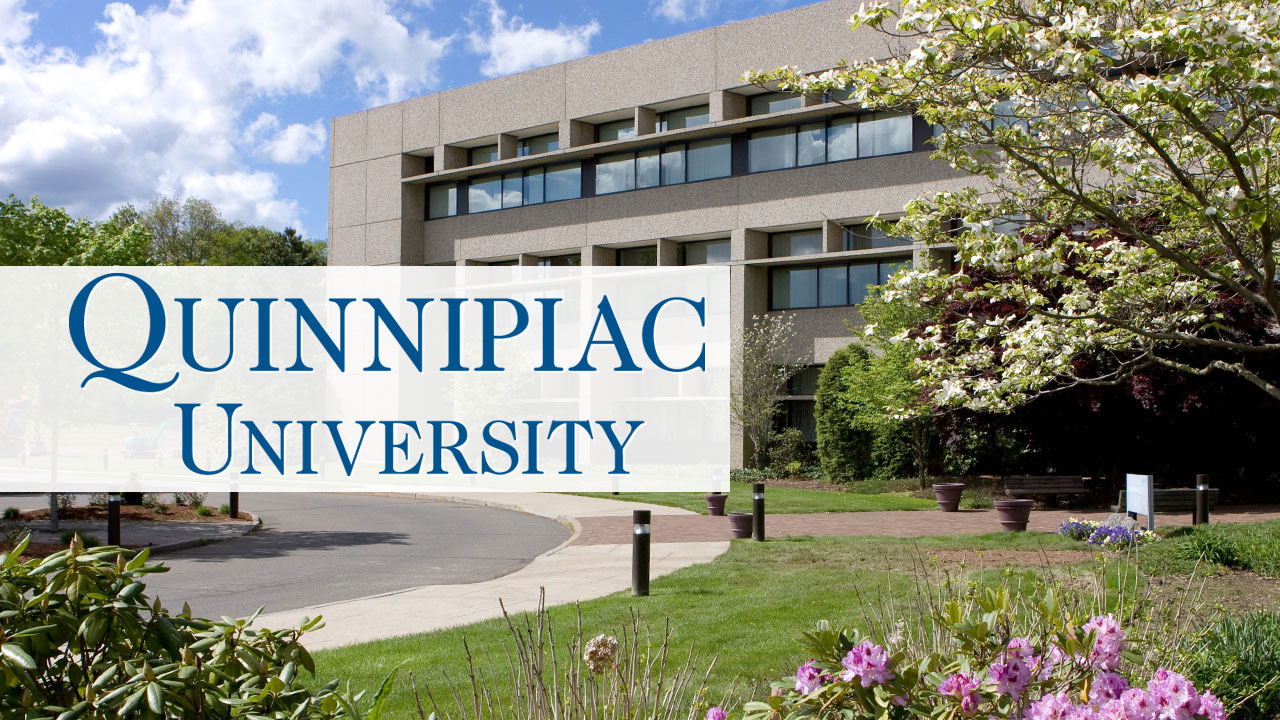 Quinnipiac University School of Nursing students Andrew Geller and Natasha Singer were selected to attend the 2016 American Association of Colleges of Nursing (AACN) Student Policy Summit March 20-22 in Washington, D.C.
The summit is open to undergraduate and graduate nursing students enrolled at an AACN-member institution. Students who attend the summit are immersed in program sessions focused on the federal policy process and nursing's role in professional advocacy.
"We will hear from some top-government officials involved in the realm of health care and nursing and I'm looking forward to hearing their story, learning from their experiences and seeing just how they were able to establish themselves in such elite positions," Geller said. "I have always had an interest in political science and have learned a significant amount about the United States political process from taking classes at Quinnipiac. I'm hoping to be able to see, first-hand, how that political process is put into effect in terms of nursing and health care policy making. The opportunity to travel with the dean and represent the School of Nursing is an honor that I cannot wait to fulfill."
Geller, a junior undergraduate student from Acton, Massachusetts, and Singer, a first-year graduate student from New London, were selected by the School of Nursing faculty to serve as ambassadors for hundreds of thousands of nursing students across the country. They will visit Capitol Hill to speak to legislators about the needs of nursing students and schools.
"The Student Policy Summit is an opportunity to have direct political influence on the future of American health care," Singer said. "I am hoping our unified voice as graduate and undergraduate nursing students will influence policy makers to understand the need to support important nursing issues, including accessibility to education, funding for research, and federal authorization of full practice authority for advanced practice nurses on behalf of our nation's veterans.
"I am looking forward to developing my professional advocacy skills, meeting with policy experts and members of Congress, increasing my knowledge of the federal legislative process and ultimately carrying these tools for political action with me as I continue my nursing journey," she added.
Quinnipiac's School of Nursing offers bachelor's-, master's- and doctoral-level education to nearly 700 students each year. The school's mission is to provide leadership in nursing and health care through innovative undergraduate and graduate education that embraces holism, interprofessionalism and inclusivity.
The BSN, MSN, and DNP programs at Quinnipiac are accredited by the Commission on Collegiate Nursing Education. The nurse anesthesia program has been approved by the Council on Accreditation for nurse anesthesia programs.